Ellen Kathleen Pompeo.
She's my H.E.R.O.in ! She means the world to me. She inspires me a lot. All the things she does seem so right to me. She's inteligent,beautiful,outspoken,tough,honest,lovely,cute,giggly[...]PERFECT!
A day without any Ellen news is horrible. I can't wait for any Grey's Episode bc in every single episode Ellen is OUTSTANDING!
She's such a talented actress. I can't get enough of her Movies&TV Shows. I could watch them all day long.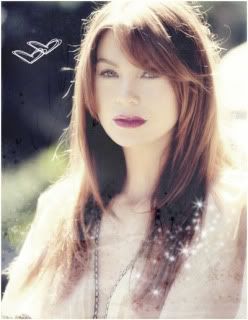 10 Things Why I love Ellen.
because of ...
1. Her beautiful smile
2. Her beautiful eyes.
3. Her cute giggles
4. Her perfect look.
5. Her Style
6. Her attitude
7. the way she walks.
8. her voice
9. the way she plays Meredith Grey
10. BECAUSE SHE'S ELLEN POMPEO!♥♥

Aktuelle Stimmung:
cheerful
Aktuelle Musik: Jay-Z ~ Empire State of Mind.